---
AKT1 Sport, Professional Sound Amplification Hearing Protection
Veteran owned & operated.  Ear protection designed for shooting sports.  Two main features: COMFORT & CRYSTAL CLEAR AUDIO.  The AKT1 earmuff is the world's most comfy ear pro!  Comfort is found with a uniquely tempered headband for a customized fit and memory foam ear cushions that seal around eye pro and in all shooting positions to keep you protected with a 25dB noise reduction rating.  Top it off with crystal clear audio for constant situational awareness.  Speech never sounded so natural in a shooting sports earmuff.  GET SOME! 
....and now NEW IN-EAR versions available with the SAME FEATURES!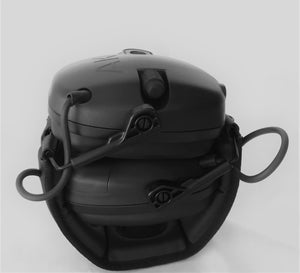 Stow & Go
Folding compact design, can be folded multiple ways for easy storage.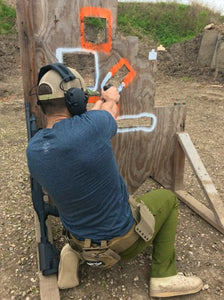 Shooting Sports Competitors
Elevate your performance and gain the competitive edge with AKT1's high performance, multi-functional electronic hearing protection.
Up to 6x amplification in our earmuffs and earphones allow you to hear the range official and signals for the fastest start and ability to focus on the match in front of you.
---
Warranty Policy:
ONE YEAR MANUFACTURER WARRANTY:  AKT1 Sport Electronic Earmuff is warranted to be free from defects in workmanship and materials, under normal use and conditions, for a period of one (1) year from the date of original purchase.  This warranty does not cover damage caused by misuse, abuse or unauthorized modification.  Proof of purchase is required to verify eligibility.  
---
Customer Satisfaction
Contact us anytime with questions, feedback or pics of your adventures!  
Email:  support@akt1sport.com